Recently, organized by the Sri Lanka Export Development Board's "Design and Development of Sri Lanka handloom" was held in the capital Colombo. Participants believe that in order to further expand the handloom exports, production enterprises should greatly enhance the international reputation of the brand, increase product added value.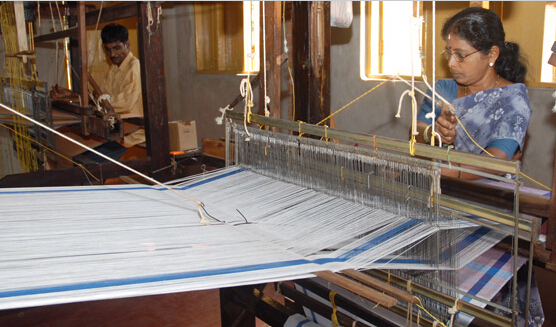 University for the Creative Arts from the UK Ministry of woven textile lecturer Jennifer said that in the "fast fashion" trend of the current period, the majority of enterprises in the pursuit of fast and efficient mode of production. For Sri Lanka's handloom industry, should focus on enhancing the weaving process and brand influence, rather than in response to the "fast fashion" production cycle. Related practitioners should also extend their expertise to design creative arts and crafts products.
In Sri Lanka, the handloom industry is a traditional industry, the quality of the production process and the loom itself, have higher requirements. Chairman of the Sri Lanka Bureau BandulaEgodage said to enhance the added value of the product and design innovation will be an important driving force to promote industrial development, repetitive production and design of industrial growth of no benefit.
According to statistics, in 2013, the top five export markets for Sri Lankan handlooms are Bangladesh, India, Turkey, China, Hong Kong and UAE. In 2012, the United States jumped from 15 Sri Lankan handloom export markets for the first seven, purchases of approximately $ 1,640,000.