Definition: Europe Wataru yarn, also called Organza, organza, a wedding dress fabric, texture, transparent and translucent veil, used for covering satin or silk top.Transparent or translucent veil, covering more than satin or silk (Silk) above. French-designed multi-purpose organza wedding as the main raw material.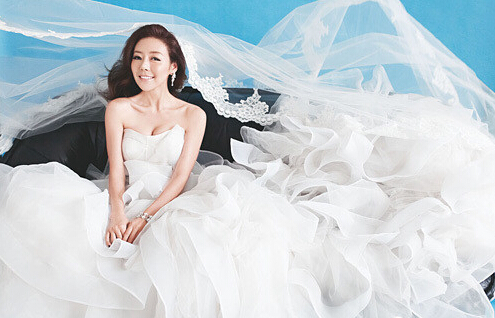 Organza organza ordinary and really Siou yarns, the difference is one is one of the silk fiber, yarns really Siou broken down into a series of silk fabrics category, itself with a certain hardness, easy to shape, to be Europe and other countries are widely used wedding dresses, dress skirts production. really Siou yarns feel more silky skin is not pierced. imitation Siou root yarn will tie the skin.
Common organza ingredients are: organza 100% poly, 100% nylon and polyester and nylon, polyester and rayon, nylon and rayon interwoven and so on. Plain transparent. After staining bright colors, light texture, similar to silk products relative, organza hard as a fiber lining, fabric, not only for the production of the wedding, but also for making curtains, dresses, Christmas tree ornaments, all kinds of jewelry bag, as also used ribbon. By post-processing such as: crinkling, flocking, bronzing, coating, etc., more style, applies more broadly.
Organza by the mother of nylon or polyester yarn by false twist texturing process, and then a sense of monofilament hair made ​​of yarn preparation, also called the Green yarn.
The difference between the glass yarn
Glass yarn with bright yarn prepared by different processes to make cloth to produce glossy, is used to make fabrics and make clothes.
Uses: generally used in Europe and America because of all the big fashion fabrics crisp texture commonly used in the production of wedding dresses, as well as curtains, fabric, costumes and so on.