From the beginning of 2014, textile enterprises in the old towns of Changtu County, Liaoning province has made great economic efficiency with improving technology. During this period, enterprises there continually improve their technology by adopting advanced equipments. They also focus on expanding foreign market. All these lead to favorable results.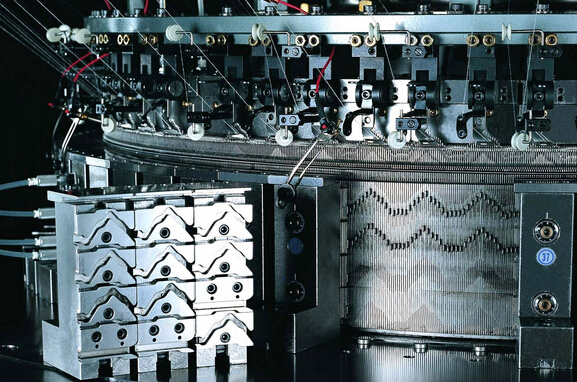 The textile filed of Changtu realizes output value of 0.38 billion RMB, increasing by 23.7% compared with that of last year. The county earned totally 2,000 thousand USD of foreign exchange during this period and hit a new record.
Huaqiu Garments Limited Company is the biggest export enterprise in the old towns of Changtu. There are over 20 computerized knitting machines in its job shops. With automatic transferring and holding of stitches, the whole process can save much time and labor.
One worker can take in charge of five machines and each machine can work out one garment per hour. This is 3 times faster than knitting by manual looms. What is more, the garments knitted by these machines have good quality and chic patterns.
The fundamental method to developing a company is to adopt progressive equipments and improve techniques. Theses can effectively save cost and enhance efficiency. Companies should also expand the production scale step by step to meet the market demands. On these bases, selling products both at home and abroad can help companies to seize the market initiative.
With the affect of big processors, some small companies also realize stable development through raw material processing in the market. Under the fully support of local government, textile companies in old towns of Changtu win popularities among customers.