Recently, Kurashiki, Okayama Prefecture SHOWA company official said, the company will launch new models of thin indigo fabric in 2015 spring and summer series. Which in addition to the use of hemp fabric and coarse blue cloth, but also the use of newly developed Transparentstripe SHOWA composite cotton fabric.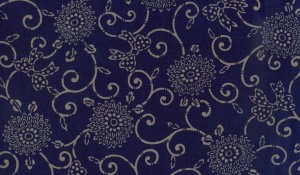 It is understood, Transparentstripe a weft interwoven fabric using fine polyester filaments, can broaden the scope of their existing varieties using indigo denim yarn dyeing process and warp through the printing process, so that the fabric becomes more thin.
The official also said that in the upcoming 2015 spring and summer series of products, SHOWA increased by 100% the proportion of linen and linen blends materials. Meanwhile, the company also introduced the use of 80 three-ply yarn of denim, using silk yarn denim, as well as the inner layer of indigo rope dyed yarn using double-sided materials such as gauze.